Update your outdoor spaces on the cheap with these designer ideas.  HGTV has 25 ideas to spruce up your outdoor living area.  Here are some highlights:
Paint Your Floors
Designing a pattern on the floor is an inexpensive way to tie together the look of your outdoor space. Designer Rachel Greathouse used a diamond pattern with a whitewash to fit the home's farmhouse chic design. Depending on the pattern and palette, you can end up with a rustic or modern look.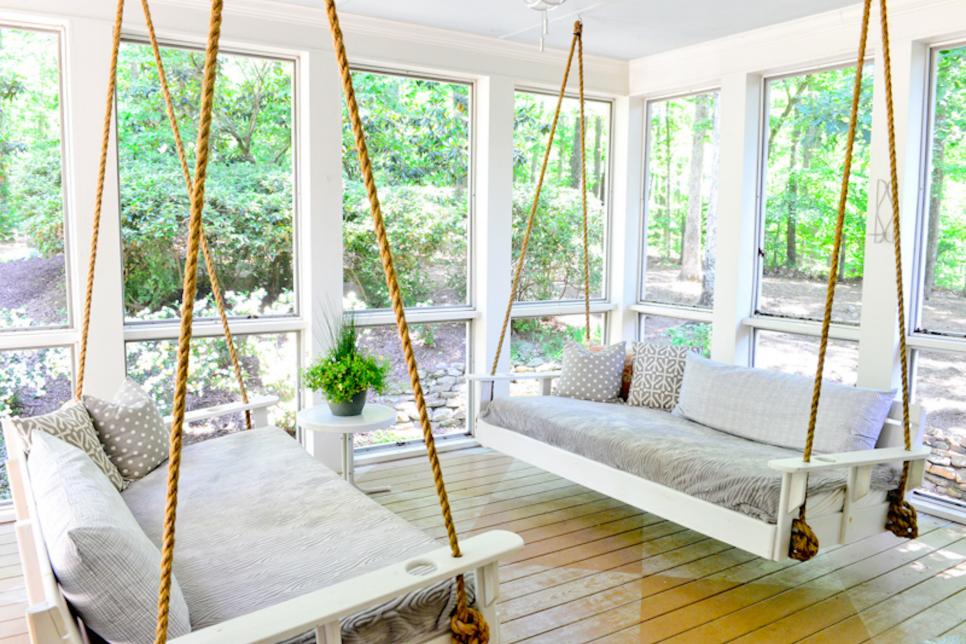 Puff Up Your Seating With a Pouf
Floor poufs are a low-price way to add seating without investing in larger pieces of furniture, such as a sofa or chaise, say Gabriela Eisenhart and Holly Conlan with WAKE + LOOM Design. While you can find outdoor poufs for less than $50, you also can make your own fabric pouf ottoman in a pattern and palette that you prefer. A garden stool is also an inexpensive, versatile item that can serve as extra seating or a side table.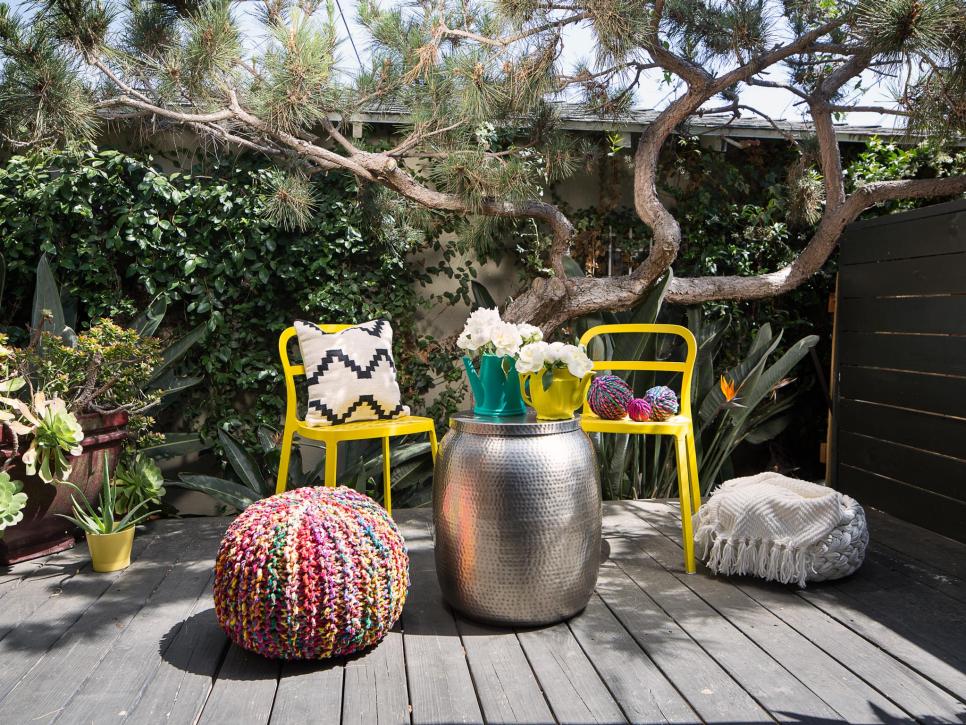 Rescue Old Items
Reclaim an outdoor focal point with upcycled brick and barn doors. The biggest trick is to look for old barns, buildings and chimneys that aren't being used, suggests Tyler Davis, owner of Athens Building Co., which worked with designer Tami Ramsey of Cloth & Kind on this project. Sometimes you can spot them from country roads. Approach the owner and offer to remove them if they will let you keep the material. You can get free materials and help someone remove a potential hazard from their property.
Select Low-Maintenance Plants
Using plants with low water use and low maintenance requirements is cost effective while providing color, movement and texture, says Patricia St. John with St. John Landscapes. Succulents, burgundy Cordylines, variegated plants and evergreen vines provide contrasting colors and textures, without the use of flowering plants. This project was an Association of Professional Landscape Designers award winner.
Cut Groundcover Costs
The owners of a San Francisco townhome wanted to be cost effective wherever possible. St. John Landscapes used decomposed granite for the lower patio and paths, which is a cheaper option for a low-maintenance outdoor space.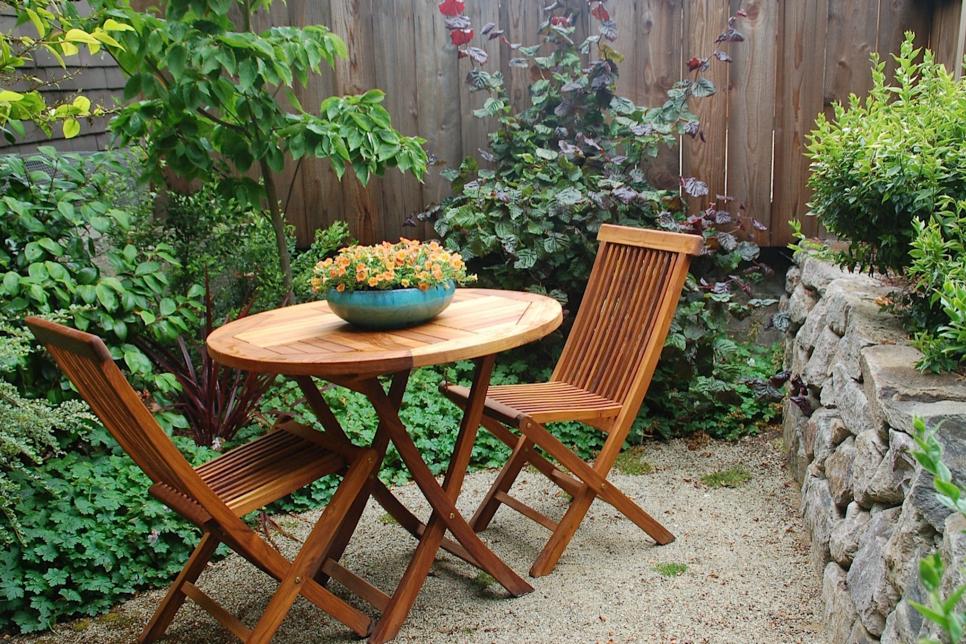 Mix and Match
If you can't afford a new farmhouse-style table, the same look can be achieved by mixing salvaged pieces to create your own table. Find an old tabletop, then add old or new spindle legs. If you paint the table and other outdoor furniture all white, it creates a modern and sleek look, says Ili Hidalgo-Nilsson, architect and designer with Terracotta Design Build in Atlanta.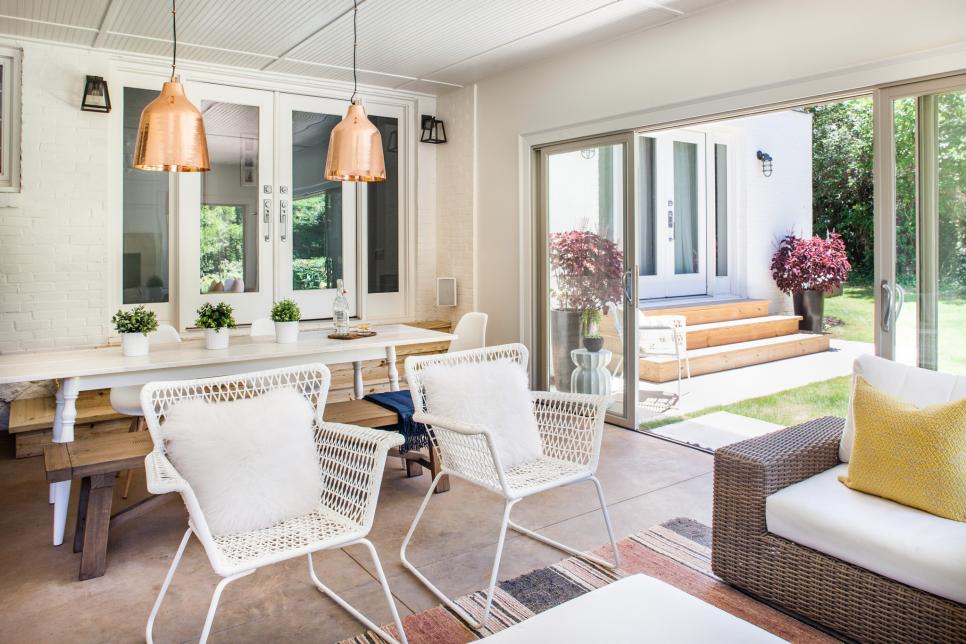 Courtesy of HGTV